Laser cutting vacuum pump diaphragm solution
---
Plastic or rubber diaphragms are a very important component in vacuum pumps. Because the diaphragm must form a closed seal between the inner and outer chambers of the pump, an efficient pumping process is completed. The edge of the diaphragm must be flattened and not rough or uneven.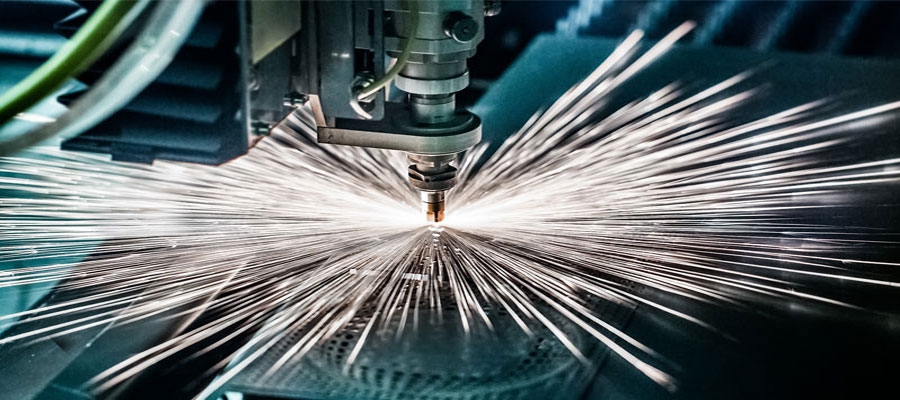 aluminum alloy laser welding
The use of CNC laser cutting machine cutting process can meet the requirements of these materials applications, can provide high quality trimming, improve product consistency, and reduce the edge damage caused by mechanical cutting diaphragm.
Cutting the diaphragm with a laser cutter provides good trim quality while reducing the risk of damage from mechanical cutting.
For this application, it is required in practice to cut a central mounting hole on a 1 mm (0.039″) thick diaphragm made of layered neoprene and polytetrafluoroethylene (Teflon®). 22.9mm (0.9″).
The cutting process uses a laser with a 2.5″ focal length lens that provides a 0.1 mm (0.004″) focused spot. CDA (clean and dry air) is used as an auxiliary gas, which is sprayed through a 0.9mm (0.0345″) wide nozzle at a flow rate of 100 PSI to reduce the damage of the melt to the lens. This can be 74mm/s (175inches/min). The cutting speed is completed by cutting. The resulting cut edge is smooth and the amount of melting is small.
Link to this article: Laser cutting vacuum pump diaphragm solution
Reprint Statement: If there are no special instructions, all articles on this site are original. Please indicate the source for reprinting:https://www.cncmachiningptj.com/,thanks!
---
PTJ® provides a full range of Custom Precision cnc machining china services.ISO 9001:2015 &AS-9100 certified. 3, 4 and 5-axis rapid precision CNC machining services including milling, turning to customer specifications,Capable of metal & plastic machined parts with +/-0.005 mm tolerance.Secondary services include CNC and conventional grinding, drilling,die casting,sheet metal and stamping.Providing prototypes, full production runs, technical support and full inspection.Serves the automotive, aerospace, mold&fixture,led lighting,medical,bicycle, and consumer electronics industries. On-time delivery.Tell us a little about your project's budget and expected delivery time. We will strategize with you to provide the most cost-effective services to help you reach your target,Welcome to Contact us (

[email protected]

) directly for your new project.