Major sporting events like the Paralympics are hotbeds of technological innovation. Athletes, coaches, designers, engineers and sports scientists are always looking for the next improvement that will give them an advantage. In the past ten years, 3D printing has become a tool to promote the progress of sports such as running and cycling, and it is increasingly used by Paralympic athletes.
The Paralympic Games are characterized by athletes with various abilities, participating in a variety of different types of competitions. Many contestants use artificial limbs, wheelchairs or other professional components to make them perform at their best.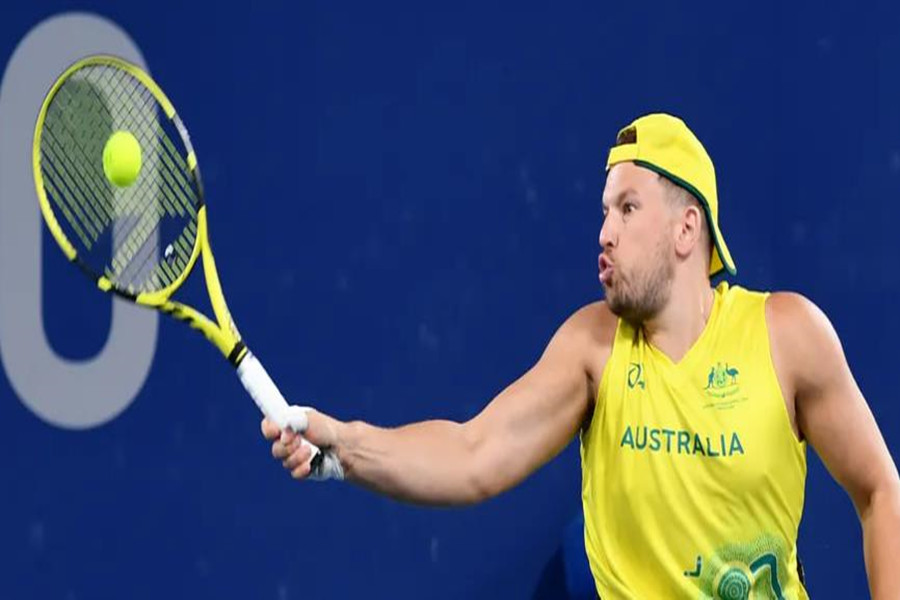 An interesting question is whether 3D printing widens or narrows the gap between athletes with professional skills and athletes who do not. In other words, does the widespread use of 3D printers — now found in many homes, schools, universities, and maker spaces — help fair competition?
Mass production
Mass-manufactured equipment, such as gloves, shoes, and bicycles, are usually designed to fit the typical healthy body shape and racing style. Therefore, it may not be suitable for many Paralympics. But one-off customized equipment is expensive and time-consuming to produce. This may restrict access to certain athletes or require them to come up with their own "do it yourself" solutions, which may not be as advanced as professionally produced equipment.
3D printing can provide customized equipment at a more affordable price. Several former Paralympic athletes, such as British triathlete Joe Townsend and American track and field athlete Arielle Rausin, now use 3D printing to make personalized gloves for themselves and other wheelchair athletes. These gloves fit as if they were molded on the athlete's hand and can be printed with different materials under different conditions. For example, Townsend uses hard materials for optimal performance in competitions, and uses softer gloves for training, which are both comfortable and unlikely to cause injury.
3D printed gloves are inexpensive, fast to produce, and can be reprinted as long as they are broken. Since the design is digital, just like a photo or video, it can be modified based on the athlete's feedback, and even sent to the nearest 3D printer when parts are urgently needed.
Work harder, better, faster and stronger
Elite athletes may worry about whether 3D printed parts are strong enough to withstand the required performance requirements. Fortunately, 3D printing materials have made great strides, and many 3D printing companies have developed their own formulations to adapt to applications in various industries-from medical to aerospace.
As early as 2016, we saw the first 3D printed prosthesis used by German track and field cyclist Denise Schindler at the Paralympic Games. It is made of polycarbonate, which is lighter than her previous carbon fiber prosthesis, but is equally strong and fits better.
Studies have shown that sprinters can generate more than 1,000 Newtons of force during acceleration (the same force that a person weighing 100 kilograms will feel when standing on you!). This kind of prosthesis needs to be very strong and durable. Schindler helped her win the bronze medal at the Tokyo Olympics.
More advanced materials for 3D printing of Paralympic equipment include carbon fiber, which Townsend uses to produce the perfect crank arm for his hand bike. 3D printing allows the reinforced carbon fiber to be accurately placed where the rigidity of the part needs to be increased, while remaining lightweight. This results in parts that perform better than aluminum parts.
3D printed titanium is also used in custom prostheses, such as those that allow New Zealand Paralympic athlete Anna Grimaldi to safely hold 50 kilograms in a way that standard prosthetics cannot.
Different technologies work together
In order for 3D printing to produce the greatest effect, it needs to be combined with other technologies. For example, 3D scanning is often an important part of the design process, using a set of photos or a dedicated 3D scanner to digitize a part of an athlete's body.
This technology has been used to 3D scan the seat mold of Australian wheelchair tennis champion Dylan Alcott (Dylan Alcott), allowing the engineer to create a seat that provides him with maximum comfort, stability and performance. chair.
3D scanning was also used to create a perfectly fitting grip for Australian striker Timon Kenton Smith, who was born with his left hand turned to the left. Then the grips were 3D printed with hard and soft materials at the Australian Institute of Sport to provide a more reliable bow-shaped grip with shock absorption capabilities. If the grip is broken, you can easily reprint the same, instead of relying on someone to make a new one that may have subtle changes and take a long time to produce.
All of these technologies are becoming more accessible, which means that more non-elite athletes can experiment with unique components. Both hobbyists and professionals can buy running shoes with 3D printed soles and 3D printed custom bike racks. For those who can use their own 3D printers, surfing fins, bicycle accessories, etc., you can download and print them for free for just a few dollars.
However, don't expect your home 3D printer to make titanium parts anytime soon. Although the technology has leveled the competitive environment to a certain extent, elite athletes can still use professional materials and engineering expertise to give them a technical advantage.
Link to this article: What is the "performance" of 3D printing in the Paralympic Games
Reprint Statement: If there are no special instructions, all articles on this site are original. Please indicate the source for reprinting:https://www.cncmachiningptj.com/,thanks!
---
PTJ® provides a full range of Custom Precision cnc machining china services.ISO 9001:2015 &AS-9100 certified. 3, 4 and 5-axis rapid precision CNC machining services including milling, sheet metal to customer specifications,Capable of metal & plastic machined parts with +/-0.005 mm tolerance.Secondary services include CNC and conventional grinding, laser cutting,drilling,die casting,sheet metal and stamping.Providing prototypes, full production runs, technical support and full inspection.Serves the automotive, aerospace, mold&fixture,led lighting,medical,bicycle, and consumer electronics industries. On-time delivery.Tell us a little about your project's budget and expected delivery time. We will strategize with you to provide the most cost-effective services to help you reach your target,Welcome to Contact us (

[email protected]

) directly for your new project.