The Reason Why Sheet Metal Parts Are Gradually Replaced By Thermoplastic Plastics
---
Sheet metal is a metal processing technology that performs a series of processing such as shearing, cutting, punching, and folding of metal sheets. Most of the processed materials are steel plates, and the processed products are widely used, especially in the automotive industry. However, in recent years, some sheet metal parts have been gradually replaced by thermoplastics. So what caused it?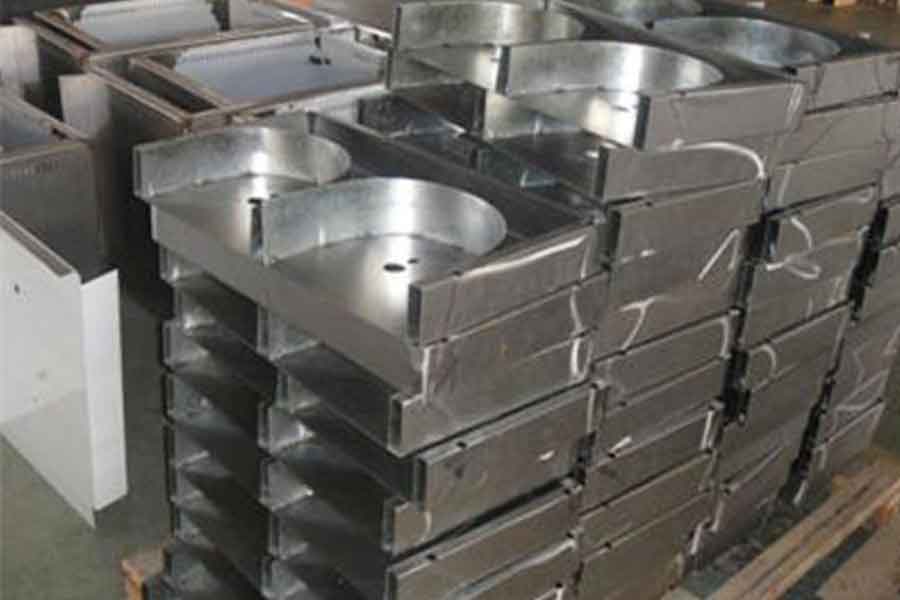 The Reason Why Sheet Metal Parts Are Gradually Replaced By Thermoplastic Plastics
1. Plastic is lighter than metal
Plastic is much lighter than metal, and it is also very strong and durable. Therefore, many cars are currently using plastic parts instead of sheet metal parts. On the one hand, it can reduce the weight, on the other hand, the cost is lower, and the maintenance cost in the later period is also lower. Of course, the extensive use of plastic parts will bring about safety controversies. According to the automotive industry, the current safety of automobiles is mainly determined by the frame, and the influence of body panels is relatively small. At the same time, because plastic can be deformed, it has the effect of absorbing energy and can play a buffering role, while metal directly transmits energy to passengers.
2. Plastic is cheaper than metal
If you use the stamping process to process metal parts, you need to use molds. The production cost of the mold is high and the cycle is long. If it is a process such as bending and welding, a large amount of labor is required to operate the machine. Although thermoforming plastics also require molds, they are less expensive than stamping molds and have a lower production cycle. In addition, when using CNC to process parts, plastic parts are also cheaper than sheet metal parts.
In addition, sheet metal parts are heavier than plastic parts, and transportation costs are higher. Therefore, in a comprehensive comparison, the cost of plastic parts is lower.
3. The manufacturing cycle of plastics is shorter than that of metals
If only small batches of prototypes are produced, the sheet metal process is faster. But when mass production is required, thermoforming will be faster. First of all, in terms of mold manufacturing, the mold for thermoplastic molding can be completed in only 2-4 weeks, and the stamping mold takes about 8-12 weeks.
4. Plastic is easier to shape than metal
In terms of shaping ability, thermoplastic molding has a higher degree of flexibility. Only molds can be manufactured, and plastics can be molded. Plastics are better than metals in bending, complex surfaces, deep drawing and complex cutting.
Link to this article: The Reason Why Sheet Metal Parts Are Gradually Replaced By Thermoplastic Plastics
Reprint Statement: If there are no special instructions, all articles on this site are original. Please indicate the source for reprinting:https://www.cncmachiningptj.com/,thanks!
---
PTJ® provides a full range of Custom Precision cnc machining china services.ISO 9001:2015 &AS-9100 certified. 3, 4 and 5-axis rapid precision CNC machining services including milling, turning to customer specifications,Capable of metal & plastic machined parts with +/-0.005 mm tolerance.Secondary services include CNC and conventional grinding, drilling,die casting,sheet metal and stamping.Providing prototypes, full production runs, technical support and full inspection.Serves the automotive, aerospace, mold&fixture,led lighting,medical,bicycle, and consumer electronics industries. On-time delivery.Tell us a little about your project's budget and expected delivery time. We will strategize with you to provide the most cost-effective services to help you reach your target,Welcome to Contact us (

[email protected]

) directly for your new project.