Aluminum materials are extremely unstable in the air and easily form an oxide film that is difficult to identify with the naked eye. Due to the different processing methods of aluminum parts, such as casting, or directly cut from rolled sheets, or mechanically finely processed and formed, or formed by different processes and then heat treated or welded, the surface of the workpiece will appear Different conditions, different degrees of dirt or traces, for this reason, the pre-treatment process must be selected according to the actual situation of the workpiece surface in the pre-treatment process.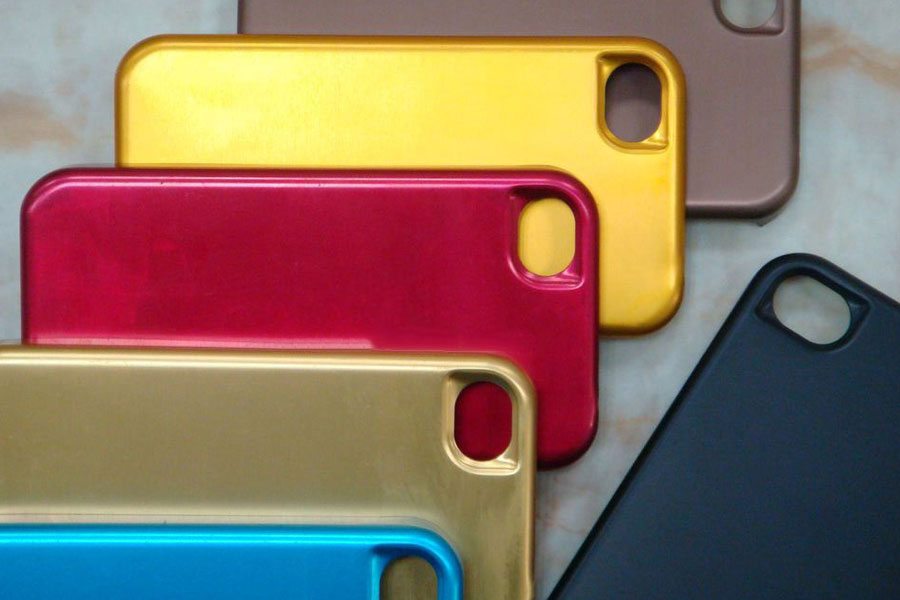 Attention should be paid to the pretreatment process: although the natural oxide film on the surface of the finely processed parts is initially formed, the unmachined surface is left with an excessively thick oxide layer formed during the casting process, and a layer of oil stains is formed before the workpiece is transferred to the heat treatment or welding process. The handling precautions for these cases of sintered char are as follows:
(1) Issues that need attention in the pre-treatment process of finely processed parts: Although the natural oxide film on the surface of finely processed parts is only initially formed and is easier to remove, it is greasy and heavy, especially in and around the holes (due to the machining process) Addition for lubrication), this kind of workpiece must be cleaned by organic solvent first. If it is directly washed with alkali, it is not only greasy and difficult to remove, and the finely processed surface cannot withstand long-term strong alkali corrosion, and the result will affect the surface of the workpiece. The coordination of roughness and tolerance may eventually become a waste product.
(2) Problems that need to be paid attention to in the pre-treatment process of cast molded parts. Not all surfaces of cast molded parts have been mechanically processed. The unprocessed surface is left with an excessively thick oxide layer formed during the casting process, and some also contain a sand layer. In this case, it should be removed by machining or sandblasting. The original oxide film on this part may be processed after alkaline washing. Only in this way can the original oxide layer on the unprocessed part be removed and the tolerance and size change of the machined part can be avoided.
(3) Matters needing attention in the pre-treatment process of workpieces that have undergone heat treatment or welding processes: According to process requirements, the workpieces need to be cleaned with organic solvents before they are transferred to the heat treatment or welding process to remove surface oil stains, but this is generally not possible at present. At one point, a layer of oily and sintered coke is formed on the surface of the workpiece. This coke is difficult to remove in organic solvents. If soaked in lye, it will cause local corrosion, pitting or unevenness, which will seriously affect the product. quality. Use concentrated nitric acid soaking method to soak this layer of coke. After the coke is soft, it can be completely removed by washing it in lye.
Link to this article:Precautions for the pretreatment process of aluminum plate and aluminum alloy
Reprint Statement: If there are no special instructions, all articles on this site are original. Please indicate the source for reprinting:https://www.cncmachiningptj.com/,thanks!
---
3, 4 and 5-axis precision CNC machining services for aluminum machining, beryllium, carbon steel, magnesium, titanium machining, Inconel, platinum, superalloy, acetal, polycarbonate, fiberglass, graphite and wood. Capable of machining parts up to 98 in. turning dia. and +/-0.001 in. straightness tolerance. Processes include milling, turning, drilling, boring, threading, tapping, forming, knurling, counterboring, countersinking, reaming and laser cutting. Secondary services such as assembly, centerless grinding, heat treating, plating and welding. Prototype and low to high volume production offered with maximum 50,000 units. Suitable for fluid power, pneumatics, hydraulics and valve applications. Serves the aerospace, aircraft, military, medical and defense industries.PTJ will strategize with you to provide the most cost-effective services to help you reach your target,Welcome to Contact us (

[email protected]

) directly for your new project.