Among suppliers of automotive and heavy equipment parts, short-term and long-term rust prevention is essential to prevent serious losses due to rust claims. It is also important to find an effective and easy-to-use rust inhibitor. Cortec's VpCI ® -369 is an excellent choice. It is a convenient and superior substitute for many common long-term rust inhibitors on the market.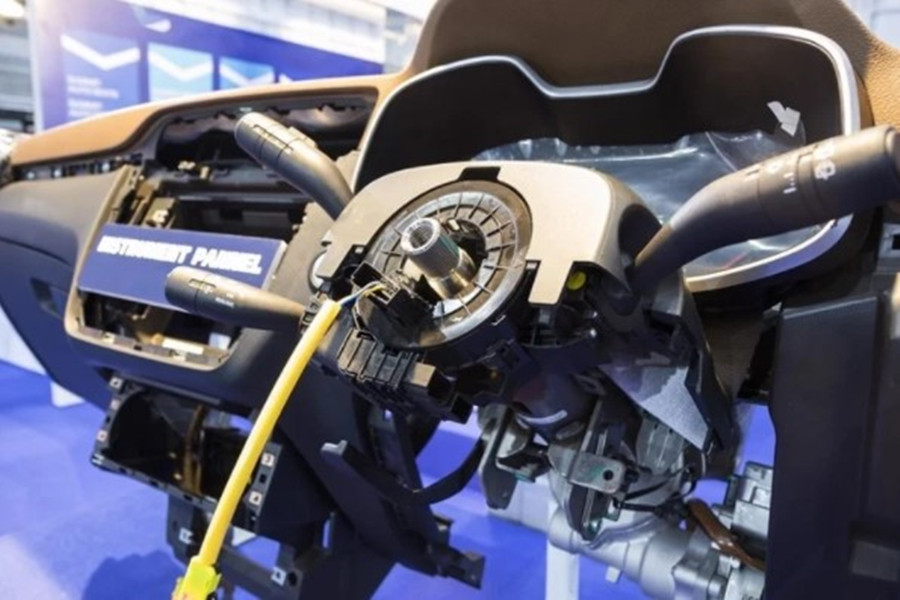 VpCI ® -369 is an oil-based temporary coating that provides extreme corrosion protection in corrosive environments. It is one of Cortec's most popular wet film corrosion inhibitors. It is an excellent choice for protecting car repair parts and heavy equipment parts before assembly. Because VpCI ® -369 is thixotropic, it can be mixed to change the consistency of the product to enhance the sprayability of the airless sprayer. Once applied, it thickens so that it does not run off the metal. If necessary, VpCI ® -369 can be dyed blue, green or other custom colors to help workers detect sufficient product coverage. Those who cooperate with military organizations can use VpCI ®-369M as a version of the MIL specification that complies with MIL-PRF-16173E (level 2).
VpCI ® -369 is an excellent choice for protecting bare, unpainted metal equipment parts that suppliers need to ship to assembly plants. As a long-term rust inhibitor, it is also very suitable for repair parts or spare parts that will be put on hold for 5 or 10 years before they can be used again (for example, marine engine crankshafts). Since VpCI ® -369 will not dry out, it can be used as a dual lubricant and rust inhibitor for moving parts. It is easier to remove than other coatings that dry to a waxy texture. Therefore, there are countless industrial components that can benefit from the thin coating of VpCI ® -369.
Link to this article: Long-term anti-rust method for automobile and heavy equipment parts
Reprint Statement: If there are no special instructions, all articles on this site are original. Please indicate the source for reprinting:https://www.cncmachiningptj.com/,thanks!
---
PTJ® provides a full range of Custom Precision cnc machining china services.ISO 9001:2015 &AS-9100 certified. 3, 4 and 5-axis rapid precision CNC machining services including milling, sheet metal to customer specifications,Capable of metal & plastic machined parts with +/-0.005 mm tolerance.Secondary services include CNC and conventional grinding, laser cutting,drilling,die casting,sheet metal and stamping.Providing prototypes, full production runs, technical support and full inspection.Serves the automotive, aerospace, mold&fixture,led lighting,medical,bicycle, and consumer electronics industries. On-time delivery.Tell us a little about your project's budget and expected delivery time. We will strategize with you to provide the most cost-effective services to help you reach your target,Welcome to Contact us (

[email protected]

) directly for your new project.