Advantages Of Hard Oxidation
---
The advantage of hard oxidation is that the oxide films of pure aluminum, aluminum-magnesium alloy and aluminum-manganese alloy can be easily dyed in various colors. The oxide films of aluminum-copper and aluminum-silicon alloy are dark and can only be dyed dark.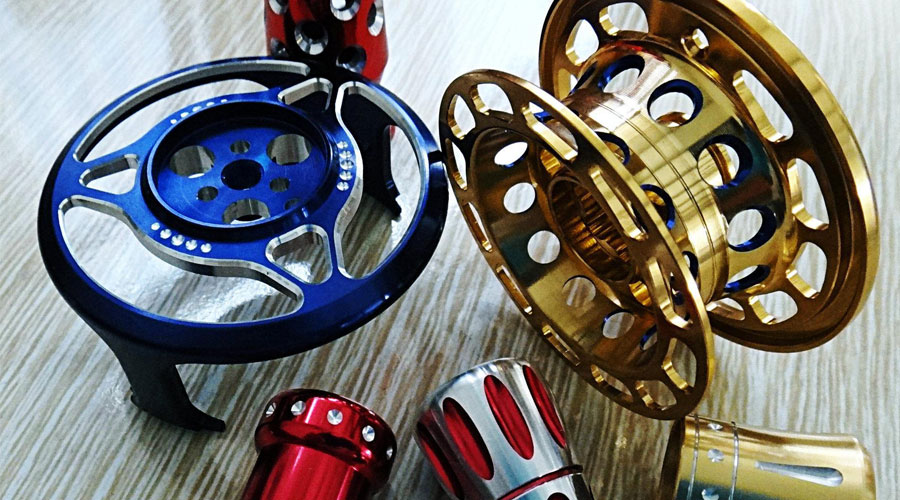 Eight Advantages Of Hard Oxidation
The fresh oxide film obtained after the anodization can be colored in time, which not only beautifies the surface of the oxide film, but also increases the corrosion resistance.
A. Colorable hard oxidation:
B. Hard oxidation of die-cast aluminum alloy: the film thickness of typical material ADC12 can reach more than 25um, and the others can reach more than 35um;
C. 2xxx 7xxx and other hard workpieces with hard oxidation;
D. Composite hard oxidation applied in the field of high insulation: The patented product "Aluminum Nitride Composite Hard Oxidation" was successfully used in high-heat-dissipation LED heat-dissipation aluminum substrates, and successfully replaced aluminum-based copper;
E. Self-lubricating closed (Teflon) composite hard oxidation;
F. Control valves, printing presses, motorcycle parts, auto parts, smoke machines, fluid hydraulic components, textile machines, air compressors, sewing machines, precision numerical control, tooling, pneumatic components, daily kitchen utensils, aviation joints and other components and accessories hard oxidation deal with;
G. Mixed acid type hard oxidation: Three new patented formulas, improved toughness, and hard oxidation cracking conditions are significantly reduced. Main processing services;
H. Hard oxide that meets US military standard mil 8625, 30-120um minimum hv> 420.
The maximum thickness of the anodic oxide film can be about 250 microns, and a micro-hardness oxide film of 1500 kg / mm2 can be obtained on pure aluminum, while a micro-hardness oxide film of 400-600 kg / mm2 can be obtained on aluminum alloy. Its hardness value is that the inner layer of the oxide film is larger than the outer layer, that is, the barrier layer is larger than the oxide film layer with pores.
Because the oxide film has loose pores, it can absorb various lubricants and increase the friction reduction ability. Poor, its melting point is 2050 ° C, the resistivity is large, the breakdown voltage can reach 2000V after sealing treatment (impregnated insulator or paraffin), high corrosion resistance in the atmosphere, high abrasion resistance, also This kind of ideal heat insulation film layer also has good insulation and has a series of advantages such as strong bonding with the base metal.
Link to this article: Eight Advantages Of Hard Oxidation
Reprint Statement: If there are no special instructions, all articles on this site are original. Please indicate the source for reprinting:https://www.cncmachiningptj.com/,thanks!
---
PTJ® provides a full range of Custom Precision cnc machining china services.ISO 9001:2015 &AS-9100 certified. 3, 4 and 5-axis rapid precision CNC machining services including milling, turning to customer specifications,Capable of metal & plastic machined parts with +/-0.005 mm tolerance.Secondary services include CNC and conventional grinding, drilling,die casting,sheet metal and stamping.Providing prototypes, full production runs, technical support and full inspection.Serves the automotive, aerospace, mold&fixture,led lighting,medical,bicycle, and consumer electronics industries. On-time delivery.Tell us a little about your project's budget and expected delivery time. We will strategize with you to provide the most cost-effective services to help you reach your target,Welcome to Contact us (

[email protected]

) directly for your new project.